by Dr. Beth Brown, Iowa Conservatory Director of Curriculum and Instruction
While we love seeing our teenagers grow into early adulthood, adolescence is a particularly sensitive period in human development. Teenagers explore their personal identity, form closer bonds to peers, and develop higher-level cognitive reasoning skills, all the while building important social-emotional and moral capacities for joining the workforce and greater society outside of their family home.
Although we know that peer relationships increase in importance during adolescence, family bonds continue to be centrally important to their well-being. This certainly raises our awareness to the necessity that boarding school students must form strong, positive relationships with adult figures in the boarding community.
At Iowa Conservatory, we have uniquely designed student living and learning around a culture of caring, nurturing the whole student: physically, cognitively, socially, and emotionally. We know that when adolescents leave home, they must be fully supported in managing their time, getting academic needs met, and navigating social life. We know that building positive relationships between our adults and teens and using best practice as defined by research in adolescent development is highly effective. It decreases the risk of boarding students feeling isolated, overwhelmed, or encountering learning difficulties that students often report in traditional boarding school scenarios.
How Iowa Conservatory is different: A Culture of Caring
1. Team of Experts
At ICON, our Student Life Team is led by Kathryn Edel (Student Life Director) and our Dean of Students. Together, they bring years of experience in the fields of social work, adolescent care, and educational leadership in on-campus living. Under their training, our Student Life Team includes school counselors, learning coaches, and full-time live-in residential assistants. Weekly check-ins with school counselors are built into every student's schedule, and learning coaches are available both within the school day and after hours for academic support. Residential assistants serve as touchpoints for our students daily when they return home from school. Our Student Life Team meets regularly to collaborate on every facet of student care in order to be aware of and shape each student's unique experience at ICON.
2. Relationship-building
Authoritative/Democratic Style At ICON, our Arts Faculty and Student Life Team are trained to facilitate both classroom learning and on-campus living environments with high structure, democratic, and high warmth practices. This is known as an authoritative/ democratic relationship-building style (Baumrind, 2005). Research shows us that adolescent learners benefit the most when they engage in relationships with adults that provide structure, but include student voice and warm teacher-student bonds, growing and supporting academic and socio-emotional success for students.
3. Learner-Centered Education
Iowa Conservatory faculty is trained in utilizing the Learner-Centered Principles and Culturally Relevant Pedagogy (Ladson-Billings, 2021) in all of our in-person, project-based arts curriculum. This means our students are at the center of all of our curricular decisions; we don't try to make our student-artist fit a mold — instead, we shape our teaching to meet learners where they are. This includes academic and arts experience, skill-level, cognitive ability and understanding, cultural heritage and lived experience, learning goals, and social-emotional intelligence. We really believe in Brilliance at Every Stage, and we know that every learner will grow with the right supports in place at ICON.
4. Self-Care
We teach students protective self-care At Iowa Conservatory. Research shows us that adolescents' natural circadian phase preference shifts to later bedtimes. This does not mean they need less sleep! We allow students a later start time (9 AM) in order to make sure they get at least 8 hours of sleep prior to the learning day. Adequate sleep staves off mood instability, depression, tardiness/absenteeism, and increases executive functioning! Furthermore, all of our students at ICON participate in the practice of yoga at least once a week to promote strength, flexibility, and staying present and centered in the self. Included in this practice are breath and meditation techniques to increase mindfulness. Many of our faculty incorporate mindfulness practices into their arts curriculum as well. Mindfulness practice is related to increased resilience and reduced anxiety, and is linked with lower occurrence of substance abuse in adolescents. Our Iowa City community is rich with excellent physical care; we are the home of the University of Iowa Hospital and Clinics, including easy access to quick care, pediatric physicians, and physical therapy.
5. Low student-to-faculty ratios
At ICON, we know that creating a culture of caring includes individualized and small group attention throughout all of our students' activities. While lower student-to-faculty ratios alone do not predict higher student achievement, pairing our learner-centered, caring practices with small groupings of students for artistic projects, classes, and on-campus living is highly effective. It is correlated with an increase in student engagement, and in the longer-term, positive academic outcomes. We value quality peer-to-peer and peer-to faculty interactions, and our small cohorts afford us that convenience.
A note from our Director of Student Life
Hello,
I wanted to take a moment to introduce myself. My name is Kathryn Edel, Director of Student Life at Iowa Conservatory. As the Director of Student Life, I oversee student health, safety, and general well-being of ICON students. This includes providing students with the information and resources they need on and off campus. My goal is for ICON students to be comfortable in navigating residential, campus life, and the Iowa City community at large.
One of the greatest joys of my professional career has been working with a wide variety of students in the Iowa City area. I often felt that I learned just as much from my students as they learned from me. This shared learning experience is what I enjoy most as the Director of Student Life.
To the ICON parent: I hold your child at the center of every decision I make as the Director of Student Life, ensuring their health and safety.
To the ICON student: I want to ensure that you feel comfortable coming to me with any concerns you have and from there, we will arrive at a solution together. Please do not hesitate to reach out to me directly with any inquiries about Student Life at ICON. I hope to meet you when fall semester begins.
Kindest regards,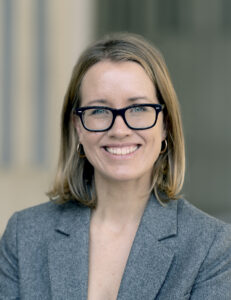 Kathryn
Director of Student Life
studentlife@IowaConservatory.org